Late Breaking News
Meeting Time Change!!!
Our General Membership Meetings will take place at 6:30 p.m. on the first Wednesday of every month at the Delhi Cafe in Holt, MI. Come early to eat and socialize before the meeting begins.
Members that are not able to attend in person may join us via Zoom. A link will be sent to members prior to each meeting. (See Club Emails info below.)
Club Emails:
Please check the spam/junk folder in your email account from time to time to ensure that you don't miss the club newsletter, details for club meetings/events, or other important club information. Some members, particularily those with gmail accounts, have been receiving messages sent from our @cccorvette.org email accounts into their spam folder, instead of their inbox.
It may help to add the following addresses to your email address book: 4c.president@cccorvette.org and 4c.board@cccorvette.org. We went through a process to get those two addresses white listed, but gmail must not have gotten the work...
Welcome!
Capital City Corvette Club extends a warm welcome to our newest members:
Ronnie Bidelman from DeWitt. Ronnie drives a 2008 Red convertible.
Robert and Beverly Adado from East Lansing. Robert and Beverly drive a 2019 Race Yellow coupe.
Cary Mulvany lives in Mason. Cary drives a 1998 Silver convertible.
Kyle Schittenhelm from Mason. Kyle drives a 2022 Rapid Blue coupe.
Welcome back to John Manning from Holt. John drives a 1994 Dark Red Metallic (burgundy) coupe.
Michael and Gwen Lewis from Dimondale. Michael and Gwen drive a 2022 Red Mist convertible and a 2004 LeMans Blue coupe.
George and Kathy Duncan from Tipton. George and Kathy drive a 2008 Z06 Jetstream Blue coupe and a 2012 Supersonic Blue coupe. George is the Regional Executive and Kathy is the Treasurer for the Michigan Region of Corvette Clubs.
James Spalding and Linda Michael from Dimondale. James and Linda drive a 1981 Silver/Blue coupe.
Members are invited to send a picture of their Corvette(s) for the "Members Corvettes" page on our Flickr account. Pictures may be sent to 4c.board@cccorvette.org. Be sure to include your name and the year of your Corvette.
CCCC Sponsor:
Shaheen Chevrolet is the sponsor of Capital City Corvette Club! Shaheen's is one of the area's finest Chevrolet dealers. Ben Behnke is our club contact.
Call Ben at 517.881.9253 when looking for your next new or used vehicle! He will be pleased to offer assistance to all CCCC members that don't have an established relationship with another Shaheen sales consultant.
Shaheen Chevrolet has provided a beautiful showcase in their Community Room to display club artifacts. Stop in and check it out!
CCCC Facebook Page:

Be sure to check out Capital City Corvette Club's Facebook page @capitalcitycorvettelansing.
The page is maintained by Dave Voss who keeps it fresh with frequent updates.
Future Corvette Owners Association: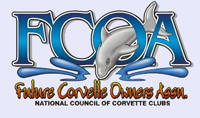 Learn more about the Future Corvette Owners Association (FOCA), a division of the National Council of Corvette Clubs (NCCC). For a one-time fee of $10.00 you can enroll your children, grandchildren, nieces, nephews and those you have guardianship of in this program until they reach the age of 16.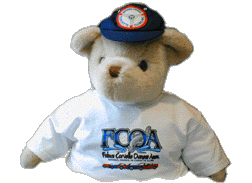 Be sure to process all FCOA enrollments through Angela Hyde, our Membership Director. Angela tracks how many FCOA members are sponsored by CCCC members.
FCOA members receive a membership packet that includes a membership card and some trinkets. There is also a Website for FCOA members that is updated on a regular basis. CCCC members are currently sponsoring 38 FCOA members!
FCOA apparel and membership information are available by clicking one of the links or graphics provided.
2022 Board:
The following members were elected to serve as Capital City Corvette Club's Board of Directors for 2022.
| | | |
| --- | --- | --- |
| | President | Kyle Felts |
| | Vice President/Governor | Simon Reiffer |
| | Competition Director | Kevin Mead |
| | Membership Director | Angela Hyde |
| | Newsletter Editor | Tom Faupel |
| | Points Director | Mary Wells |
| | Public Relations Director | Chuck Miller |
| | Secretary | Melissa Hass & Tim Wells (shared office) |
| | Social Director | Melissa Felts |
| | Treasurer | Mike Britz |
National Council of Corvette Clubs and Region News:
Click on one of the following links for more NCCC and Michigan Region information.
NCCC Website | NCCC Member Discounts | NCCCNET | Waivers
Michigan Region Website | Region Calendar | Region Event Flyers | Region Minutes | Region Points Standings
Message from the President of the National Council of Corvette Clubs:
Click here to read the latest letter from Dale Samuelson, President of NCCC. You will find it toward the bottom of the home page of the NCCC Website. Dale will send a monthly message, via email, to all members of NCCC at the email address listed in the national database. If you are not receiving it, please contact our Membership Director so that she can check your email address in the database.
Tire Raffle for St. Jude's
NCCC has acquired three tire certificates to be shared with the general membership through raffles. The attached NCCC Tire Form has details, including cutoff dates, for all three individual raffles. Raffle tickets are $25 each and you may purchase as many as you wish. All funds raised will support St. Jude Children's Research Hospital.
NCCC Discounts:
NCCC members are eligible for discounts from various companies ranging from Corvette parts and accessories; flooring; hotels; racing helmets; insurance; travel planning; buy or sell listings; books or magazines; Corvette themed clocks, flags, artwork, furniture, canvas photography; and through their Commercial Club Rewards Program, Sears offers NCCC members discounts on Craftsmen tools, Kenmore and brand name appliances, exercise equipment, grills, mowers, tractors, televisions, mattresses, generators, snow throwers, water softeners, garage storage, and gift cards.
The Discounts page on the NCCC Website offers additional information and links to discounts offered by friends of NCCC. Be sure to check it out before ordering or purchasing items so you can maximize your shopping experience.