Late Breaking News
Welcome!
"Make new friends, but keep the old. One is Silver and the other's Gold". Those words are from a poem written in the 19th century. But they're timeless, aren't they! So, please join the Capital City Corvette Club in welcoming the following new and not-so-new friends into our membership:
Tom and Diane Munshaw, live in Okemos and have recently joined our ranks. They are a two Corvette family and drive a 1988 white hardtop and a 2023 hypersonic gray convertible.
Mike and Heather Saxton from Grand Ledge are also a two Corvette family! They drive a 1989 dark red metallic (burgundy) convertible and a 2017 Corvette racing yellow convertible.
George and Laurie Nelson are returning members. They live in Perry and drive a 2017 torch red coupe.
Jeff Mitzel is also a returning member. Jeff lives in Lansing and drives a 2014 velocity yellow coupe.
Reminder - All members are invited to send a picture of their Corvette(s) for the "Members Corvettes" album on our Flickr account. Pictures may be sent to 4c.webmaster@cccorvette.org. Be sure to include your name and the year of your Corvette. You may also send pictures of Corvettes you owned in the past for our Past Luvs album.
Membership Renewal Time:
Capital City Corvette Club operates on a calendar year basis. Renewal dues are payable prior to the end of the November General Membership meeting. NCCC charges a $10 late fee for those who do not renew by that time.
| | |
| --- | --- |
| Dues | Renewal Member |
| $25.00 | NCCC Primary Member Dues |
| $30.00 | CCCC Primary Member Dues |
| $10.00 | NCCC Spouse/Companion Dues |
| $10.00 | CCCC Spouse/Companion Dues |
| $55.00 / $75.00 | Total due if renewing by the first Wednesday of November |
If you believe you will be involved for ten or more years, consider becoming a NCCC Lifetime Member. Lifetime dues are a one-time fee of $300.00 if a current NCCC member or a one-time fee of $335.00 for those new to NCCC. NCCC Lifetime Members are still responsible for annual club dues, as listed above.
Celebrating 65 Years!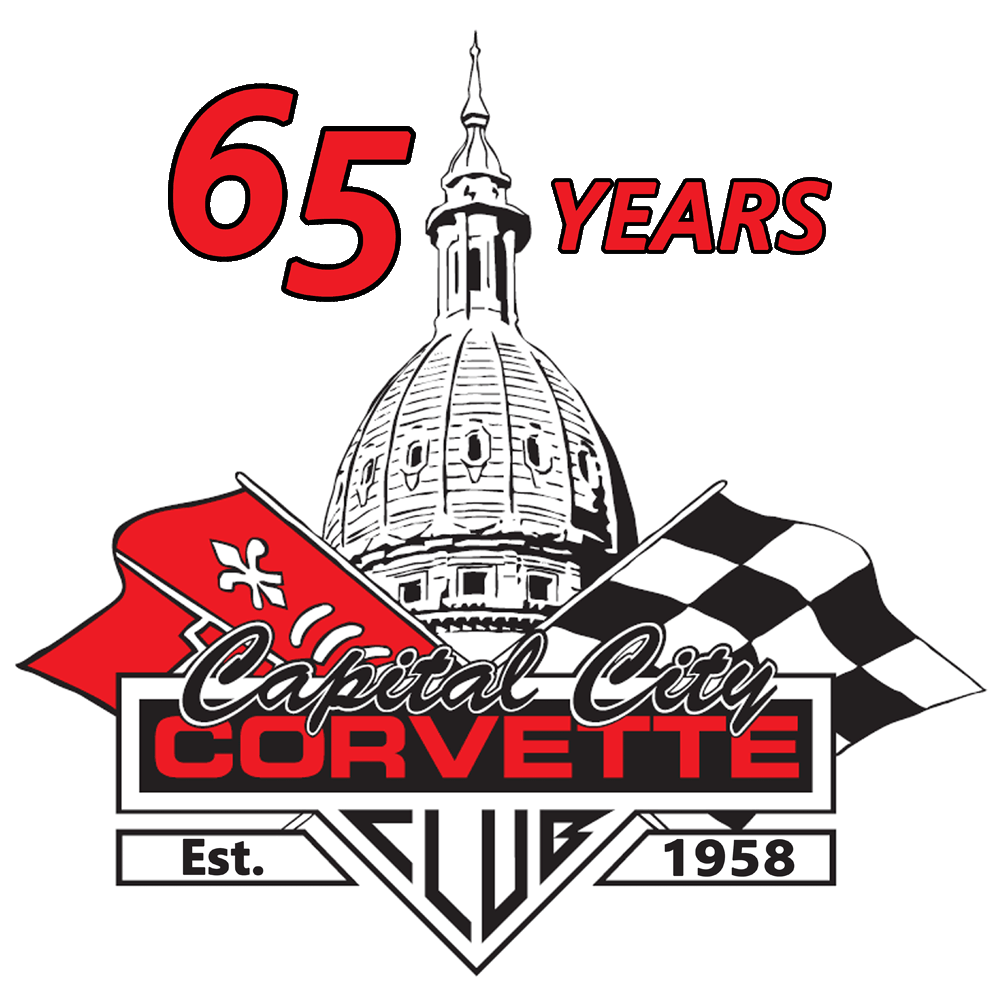 Capital City Corvette Club celebrates our 65th anniversary this year.
We have enjoyed getting together for special events this year, including a photo shoot for the fall cover of Blue Bars Magazine. Our 65th Anniversary Celebration Party was held at Bob and Shalimar's home on June 29. Members came together for a potluck, featuring Bob's Burgers and Susie's Hot Dogs, pictures by the pond and we even had a funkhana on the lawn. Check out our Event Flyers page and Calendar for some of the exciting events we still have planned this year.
We are also celebrating the 70th birthday of the Corvette this year!
Become a National Corvette Museum Member!
Capital City Corvette Club has purchased a one-year Club Memberbership to the the National Corvette Museum. We will make a future decision on whether to continue membership at $250 per year, or extend it to Lifetime club membership.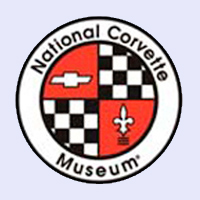 Club memberships do not allow club members to visit free, but it does provide six free passes to the museum. The Board will made a decision on how the passes will be distributed within the club. We will received a plaque to display in our showcase at Shaheen's.
Individual memberships are $65 per year, or $2,000 lifetime. Lifetime memberships for those over 65 are $750 for 20 years! NCM membership provides you with free admission to the Museum, except during special gated events. See Casey Mulvany if you would like more information on becoming an individual member of the NCM.
Become a NCM member.
CCCC Facebook Page:

Be sure to check out Capital City Corvette Club's Facebook page @capitalcitycorvettelansing.
The page is maintained by Dave Voss who keeps it fresh with frequent updates.
CCCC Sponsor:
Shaheen Chevrolet is the sponsor of Capital City Corvette Club! Shaheen's is one of the area's finest Chevrolet dealers. Ben Behnke is our club contact.
Call Ben at 517.881.9253 when looking for your next new or used vehicle! He will be pleased to offer assistance to all CCCC members that don't have an established relationship with another Shaheen sales consultant.
Shaheen Chevrolet has provided a beautiful showcase in their Community Room to display club artifacts. Stop in and check it out!
NCCC President's Message:
Click here to read the latest message from Deb Murphy, President of the National Council of Corvette Clubs. You will find it toward the bottom of the home page of the NCCC Website. Deb sends a monthly message, via email, to all members of NCCC at the email address listed in the national database. If you are not receiving it, please contact our Membership Director so that she can check your email address in the database.
National Council of Corvette Clubs and Region News:
Click the following links for additional NCCC and Michigan Region information.
NCCC Website | Convention Information | Facebook | Insurance Information & Waivers
Michigan Region Website | By-Laws | Calendar | Event Flyers | Meeting Minutes | Points Standings
NCCC Discounts:
NCCC members are eligible for discounts from various companies ranging from Corvette parts and accessories; flooring; hotels; racing helmets; insurance; travel planning; buy or sell listings; books or magazines; Corvette themed clocks, flags, artwork, furniture, canvas photography; and through their Commercial Club Rewards Program, Sears offers NCCC members discounts on Craftsmen tools, Kenmore and brand name appliances, exercise equipment, grills, mowers, tractors, televisions, mattresses, generators, snow throwers, water softeners, garage storage, and gift cards.
The Discounts page on the NCCC Website offers additional information and links to discounts offered by friends of NCCC. Be sure to check it out before ordering or purchasing items so you can maximize your shopping experience.
St. Jude Tire Raffle
Visit the NCCC Website for ticket information and cutoff dates for the individual raffle drawings. This information is located directly below the NCCC President's Message on the home page.
All funds raised support St. Jude Children's Research Hospital. Each entry costs $25.00 and is specific to a particular drawing. When you purchase your ticket(s) you will choose which drawing you wish to enter. The winner of each raffle will receive a certificate for a set of four tires. All drawings will be held during Governor Meetings in St. Louis.
Future Corvette Owners Association: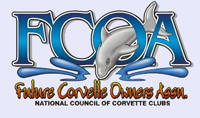 Learn more about the Future Corvette Owners Association (FOCA), a division of the National Council of Corvette Clubs (NCCC). For a one-time fee of $10.00 you can enroll your children, grandchildren, nieces, nephews and those you have guardianship of in this program until they reach the age of 16.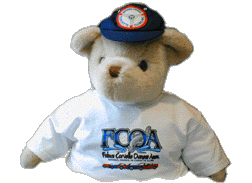 Be sure to process all FCOA enrollments through Angela Hyde, our Membership Director. Angela tracks how many FCOA members are sponsored by CCCC members.
FCOA members receive a membership packet that includes a membership card and some trinkets. There is also a Website for FCOA members that is updated on a regular basis. CCCC members are currently sponsoring 38 FCOA members!
FCOA apparel and membership information are available by clicking one of the links or graphics provided.
Are You Receiving Club Emails?
Some email service providers direct messages sent to multiple addresses straight to spam. Please check your spam folder so that you don't miss the monthly newsletter and messages about meetings and other events. It may help to add the following addresses to your email address book: 4c.president@cccorvette.org and 4c.board@cccorvette.org. We went through a process to get those two addresses white listed, but we're still slipping through the cracks.