From Our President...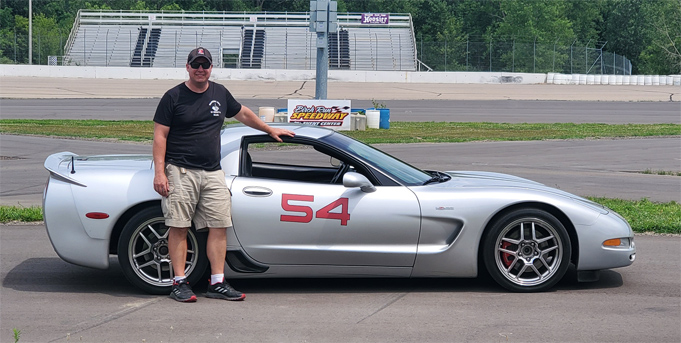 Members,
April is just about to start, but it seems like March and February decided to switch places this year. This should mean it is the time of year the Corvettes start to come back out. It looked as if it was occurring earlier this year, but the weather ran the more anxious owners back into the garage for a few more weeks. As you get your Corvette ready for 2023, please remember to check the four digit date codes on your tires and look them up. Tires that look new but are out of service life can be extremely dangerous to drive on. While many factors determine a tires life, it is generally accepted that any tire over 6 years of age is suspect and anything over 10 years is considered a safety issue.
We have a busy month ahead of us to start the season. First we will have the Bowling Challenge with the Jackson Corvette Club, the Capital City Awards Banquet, Regional Awards Banquet, Dinner with Capital City, and closing the month supporting the Vermontville Maple Syrup Festival Parade. If you are interested in any of the events, please check the website for updated information to get registered. I can already taste the pancakes and elephant ears at the festival.
The past couple of months I have mentioned the meetings I have had with a small group of club Presidents from across the state. It has presented a great opportunity to learn what works well at their events, how they communicate with their members, and different types of fundraisers they use and how to increase exposure in our own town. I will be bringing what I learn back to share with Capital City to help us grow. Along with this, I have learned of some new events that I think there will be interest in attending in the state. The first of these being the Spring Cruise from Matick Chevrolet to the Lingenfelter Collection. Watch for ongoing details to come out as I will be planning for a group to attend.
Remember to Wave!
Kyle Felts
President
Capital City Corvette Club
Contact our President at 4c.president@cccorvette.org if you have any questions about CCCC.