From Our President...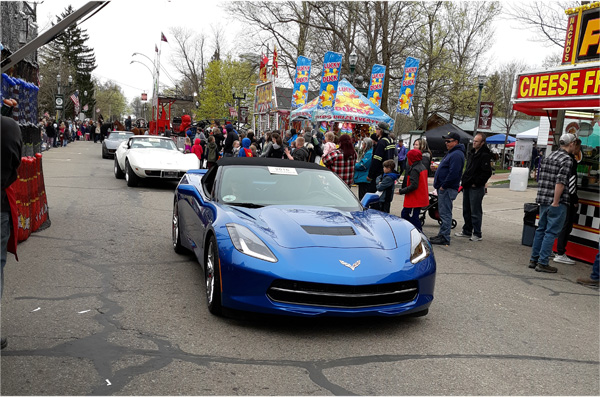 April showers will bring May flowers, Mother's Day this month, and our Traverse City Getaway Weekend. This past weekend nine of our club members participated in the Vermontville Maple Syrup Festival Parade and dinner following the event at the Waldorf Bar and Grill in Hastings, MI. Participation at these events is what makes this such a great club throughout the year. Without all of our members joining in our many events during the year, it wouldn't be the Capital City Corvette Club that has served our community so philanthropically for sixty one years.
On May 19th we have the Sparrow Hospice Walk at Granger Meadows Park, 1745 Granger Meadows Lane, Lansing, MI. 48906. Memorial Day weekend, Monday May 27th, marks our annual parade trip to Marshall, MI followed by the Al Wilson Memorial Car Show at Hawk Island Park, 1601 E.Cavanaugh Road, Lansing, MI 48910.
I hope to see you all at the May 1st Membership Meeting.
Respectfully,
Bob Maynard
President, Capital City Corvette Club
Contact our President at 4c.board@cccorvette.org if you have any questions about CCCC. Be sure to include "President" in the subject line.