From Our President...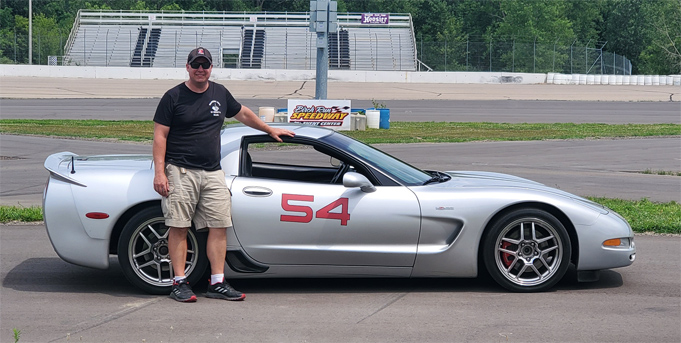 Members,
July always has a busy NCCC event schedule. Our Region started the month out with the Multi-Region Bracket Autocross, we had our 2 day autocross, Corvette Envy, a People's Choice car show hosted by Irish Hills, and then closed it out on the 31st with an Autocross hosted by CCM. The only thing left out of that group is another rallye, and Flint Club has one scheduled for the next event. I hope this means everyone has had a chance to get out and enjoy their Corvette their favorite way.
I know in previous letters I have encouraged everyone to get out and participate in Regional events, and mention meeting new people. This past month was particularly interesting while attending regional events. I had the opportunity to meet some "Corvette Celebrities". For those of you who follow Corvette you will know the name Lingenfelter and most who looked up the news on C8s will know Rick Conti. Rick joined us for a day of autocrossing in Perrysburg, even donating lunch, and used the event to put up content to his YouTube Channel. You can find him by just searching for "Rick Conti" and his channel has all kinds of Corvette news, tech, and fun. At the end of the month, Kristen and Ken Lingenfelter joined us at the autocross in Livonia where Kristen did her first autocross.Most of you probably know the history of the Lingenfelter name and its association with GM performance, but if not there is some good history to read up on.
So again I will say, It is worth it to come out to these regional events. There is always a lot of fun to be had and new people to meet.
Kyle
Remember to wave!
Kyle Felts
President
Capital City Corvette Club
Contact our President at 4c.president@cccorvette.org if you have any questions about CCCC.