From Our President...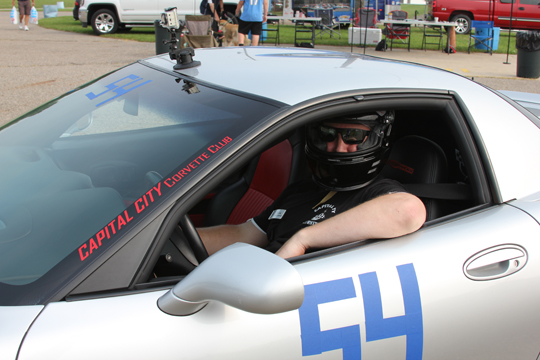 Members,
Electrified Corvette… This is some big news from GM. I know within the Corvette community the news of the Corvette going electric has been greeted with mixed feelings. As enthusiasts, we have been here before. Flip-up headlights are gone, 4 round tail lights have changed, the C8 dropped manual transmissions, and now we add electrification to the list. I will miss the mechanical music that is the American V8 no doubt, but we have to have some perspective on the move to electrification. GM has already announced the entire line will move to electric in the coming years. Our Government is continually increasing environmental regulations and fleet fuel efficiency targets. This move means the nameplate of Corvette and America's True Sports Car will survive for future generations of enthusiasts instead of fading into history.
GM provided me with a good opportunity this month to discuss future generations of Corvette enthusiasts. As a club, one of our goals is to foster the continued interest in the automotive hobby and for the Corvette. This time of year, almost all of us have brought our car out of hibernation. I want to challenge our members to try and take someone under the age of 16 a ride in their car before the season is over. I still remember the first Corvette I ever rode in, a Red 62. Exciting memories like these tend to stick in kids minds. Many will get the spark of interest to be an owner one day and maybe even a future club member. So, look around. If you see a kid checking your car out, offer them a spin around the block.
Don't forget to wave!
Kyle Felts
President & Competition Director
Capital City Corvette Club
Contact our President at 4c.president@cccorvette.org if you have any questions about CCCC.