From Our President...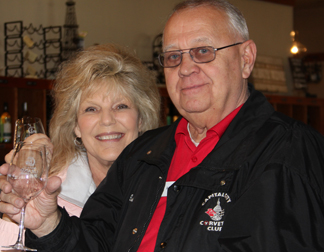 The fourth of July holiday is just around the corner, and this month we have moved our membership meeting to 7/10 to accommodate those of us who will be traveling during this period. As we celebrate the independence of our great nation we will be driving those great American sports cars the corvette and celebrating our independence as drivers. We have so much to be thankful for in this great country of ours, and the Corvette is one of those blessings we all share.
There is no other sports car in the world that is as affordable, yet provides world class performance, as the corvette. Just imagine if you were born in Germany or Italy and you had the Porsche or BMW as your affordable choices, and in Italy you had the Ferrari or the Lamborghini to choose from. I believe we do have this to be thankful for.
Let us be mindful of the Spartan (Corrigan OIL) Speedway event this month, and that we need all hands on deck to make this a very successful weekend and club event. Please drive those corvettes safely over the July 4th holiday and all times as well.
Respectfully,
Bob Maynard
President, Capital City Corvette Club
Contact our President at 4c.board@cccorvette.org if you have any questions about CCCC. Be sure to include "President" in the subject line.