From Our President...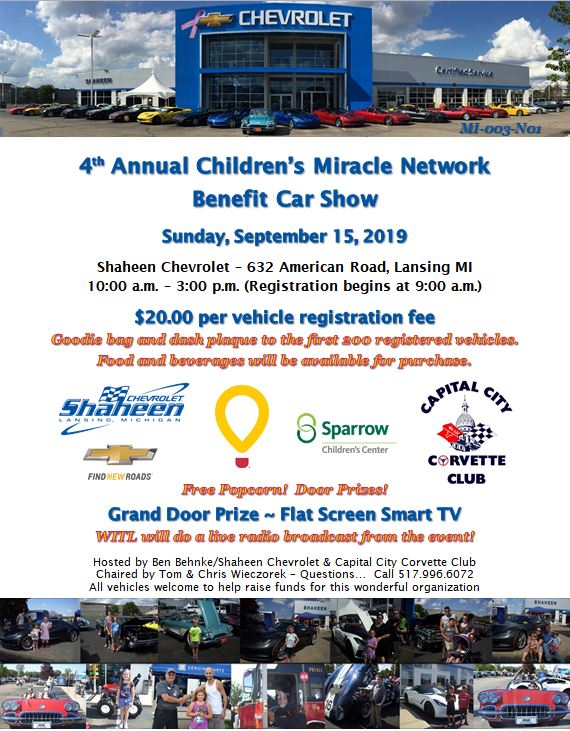 Labor day has come, and gone. With the end of summer comes the fall football season as we start to think about our last few drive and dines and car shows.
We have a great event this month in our annual Children's Miracle Network Car Show at Shaheen Chevrolet on Sunday, September 15. We are hoping for over 200 cars for this event. If you haven't signed up to be a mini-sponsor, or a worker at the show, please do so if you possibly can.
This is such a great event for our Greater Lansing community. We all should be honored to be able to help these young children in their fight to overcome these dreaded diseases.
If you have items that could be used in goody bags, or as door prizes, please contact Chris Wieczorek or Sally Wardell as soon as possible.
Please drive safely and we will see you at the September meeting.
Respectfully,
Bob Maynard
President, Capital City Corvette Club
Contact our President at 4c.president@cccorvette.org if you have any questions about CCCC.