From Our President...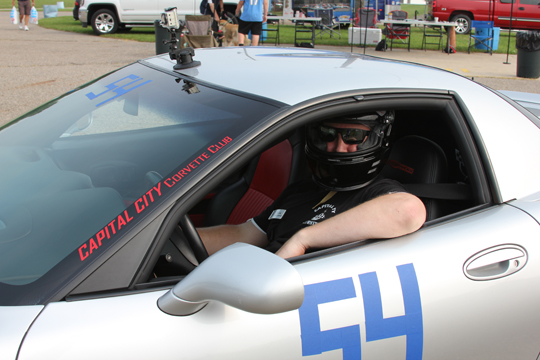 Members,
The temperature has dropped, leaves have (mostly) fallen, and snow is here. For many of us this means our cars have been placed in their winter resting place. This doesn't mean there aren't still activities coming up. We have our Christmas Party, Toys for Tots lunch, and MIS Nite lights this month. So, please still come to events and share in friendship even if you aren't still driving your Corvette.
Since we do not have a Membership Meeting this month, I won't get a chance to announce our great results this year at our monthly meeting. As a club this year, we finished 4th in the Michigan Region in competition points. For those that may not be familiar, competition points are earned throughout the year as Capital City members host events, work events, and attend NCCC events hosted by other clubs. It is a reflection of how active a club is in NCCC competition. Thanks to a late push, we not only held onto 5th, but moved up to 4th! If you get a chance, you can find all the totals by club and in individual categories on the Michigan Region website or through the NCCC nation site. I want to thank everyone who participated in events this year and helped achieve a goal at the beginning of the year; to finish better than 6th in 2021. Mission accomplished and looking forward to an active and fun 2022!
Save the Wave!
Kyle Felts
President & Competition Director
Capital City Corvette Club
Contact our President at 4c.president@cccorvette.org if you have any questions about CCCC.