From Our President...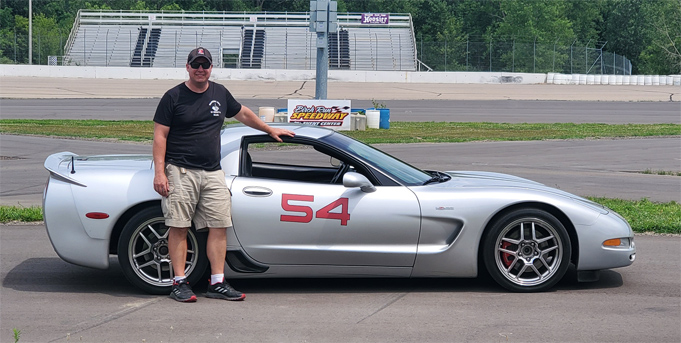 Members,
We are moving into the last quarter of 2023 and just returned from our annual journey to Mackinaw for Corvette Crossroads and an extended weekend enjoying the northern part of our State. Unfortunately, this year we did not win the Club Participation Award as we did the previous 9 years. We were bested by a club out of Indiana. That is OK, we cannot win it all the time. Those of us that have gone before or go yearly need to let everyone know how much fun we have. There were a few new faces on the trip, we just need to get this trip on more people's annual calendar in our club. While I do not have hard numbers, estimates are that we only lost by 1 or 2 registered cars.
September will be another busy month. Most notably, this is the month we host our Children's Miracle Network benefit car show with Shaheen Chevrolet on the 10th. This is a very special event for many in our club and I want to personally thank all who committed their assistance. Along with this event, another major Roundtable Event is coming up the day before on September 9th. The Next Level Corvette Club is hosting their annual show on the 9th in the Flint area. Please be looking for further information to follow for a caravan to attend. This is one of the groups that has supported our events this year and has promised to support our Children's Miracle Network Show. I cannot express how important our presence is to these clubs and reciprocity of attendance is important, and recognized by all clubs. I know this makes for a long weekend and two long days, but the new friends and experiences will be worth it!
Along with the CMN show, I will also be doing a Fill The pantry event for Antioch Church here in Lansing. Antioch Church is led by Pastor Ed Thomas. Ed is a former Capital City member that has captured some of our events for YouTube over the past 3 years and is still a fellow Corvette owner. It is important for us to support local community efforts and to be recognized within our Lansing community. Capital City needs to support others by giving back as some groups help us. We can multiply the effect our sponsors have on our community by working with others and I hope I have your support to come out and make a food or cash donation to help a local Church feed our less fortunate community members.
Do not forget to wave!
Kyle Felts
President
Capital City Corvette Club
Contact our President at 4c.president@cccorvette.org if you have any questions about CCCC.